Vehicle safety standard depends mainly, if not entirely, on the quality of the tire you are using. There are many tire companies, some of which are top-notch. Top tire manufacturers maintain a solid streak all the way through, especially when it comes to potentially hazardous situations.
Driving your car in a rough terrain or a coarse weather may be challenging, and if the tires are not good enough, they bear the risk of being exposed to blowouts or punctures. Here we introduce you with some of the prominent tire manufacturers – if you are trying to find the best tire companies out there.
Although there are many big tire companies who are producing and selling best car tires, some others are trying to make a profit with low-quality, vulnerable tires. So, when buying tires, make sure to purchase from a reputable company, which we will show you these 10 best tire companies below. Let's take a look!
10 Best Tire Companies In The World
Michelin is a famous French tire brand, was founded by the Michelin brothers, Edouard and André Michelin. And it was the best tire company in the world. Michelin tires have a reputation for quality rubber that will keep your car fuel-free and secure on the road. So the two famous racing organizations – Le Mans and MotoGP races are specializing in using this tire.
The truth about MICHELIN – One of the best tire companies in the world:
Michelin offers a wide range of tires for vehicles from cars to bicycles, including motorcycles, scooters and bicycles. For motorcycles, Michelin tires are renowned for their durability, quality and performance.
Pros:
Tires have tread-life warranties
Cons:
A litttle pricey than other rivals in the same segment
2. PIRELLI
Pirelli is the next name in the list of best tire companies. Pirelli was founded in 1872 by Giovanni Battista Pirelli in Milan. Nowadays, it is well-known as one of the largest and oldest tire brands in the world, just behind Michelin, Bridgestone, Goodyear and Continental brands. Pirelli's products have a good reputation for their high performance made for super cars. But you can also buy a Pirelli's tire for your SUV or sedan as the tire isn't as costly as you may think. Additionally, Pirelli has an excellent tread-life warranty. The biggest downside to Pirelli is that this brand lacks of productions for trucks.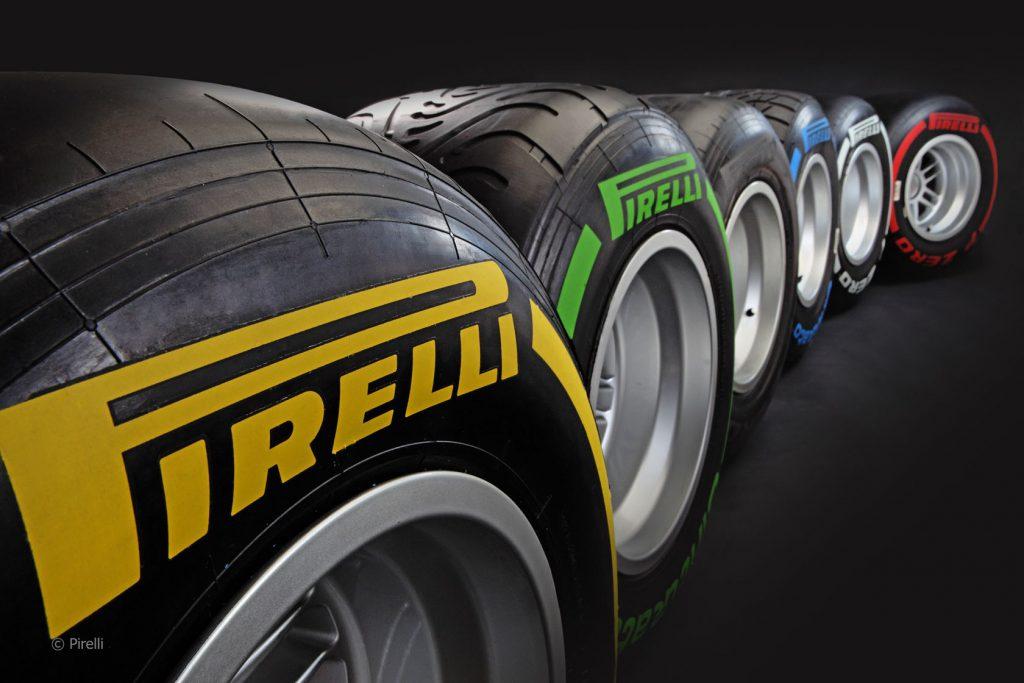 Pros:
Pirelli has the highest tread-life warranty
Cons:
There are few options for common truck sizes
If you are wondering about who makes the best tires, Cooper Tire and Rubber Company is a good answer for you. It is a company coming from America that specializes in manufacturing tires for automobiles and trucks. The slogan of the company is "The tire with two names … the company and the man who built it." Cooper Tire and Rubber Company has a huge portfolio of brands offering excellent products manufactured to meet the needs of drivers nowaday – delivering great performance at a competitive price. Besides the Cooper brand, the Global Cooper company network also designs and produces other tire brands like: Dick Cepek, Mickey Thompson, Avon Tyres, Starfire Roadmaster, Dean, Mastercraft,…
Pros:
Good tread-life warranties
Plenty of performance options per tire size
Very affordable
Cons:
Not easy to buy online
Many sedan tires do not have tread-life warranties
The road test period varies
Founded in 1898 by Frank Seiberling, Goodyear is an multinational company manufacturing tires from America. Goodyear has a wide range of products, from tires for motorcycles, farm equipment, light trucks, commercial trucks, automobiles, race cars, SUVs to tires for heavy earth-mover machinery and airplanes. This company also manufactured tires for bicycle from its founding until the year 1976. In 2017, Goodyear is rated as one of the four leading companies manufacturing tires in the world along with Continental, Michelin and Bridgestone.
Goodyear: One of a top rated tire brands you should take a look at
And another thing makes Goodyear different from other competitors is that customers can buy tires directly from Goodyear company and get these tires delivered to their house for free.
Pros:
Freeshipping to your place
Higher average tread-life warranties
Plenty of options for each tire size
Cons:
Most winter tires don't have tread-life warranties
More expensive than most tire brands
Continental is a top tire manufacturing company from German. The products of Continental are ranked just behind those of Michelin, Bridgestone and Goodyear. Still, Continental manufactures a full line of original and replacement tires. The high-grade tire is harmoniously combined with all three elements: safety, fuel economy and environmental friendliness. In addition to tires, the company is also a leading automotive supplier of interior electronics, automotive safety, brake systems and other vehicle components. The headquarters of the U.S tire operations is located in Lancaster County, S.C. The company sells General and Continental tire brands.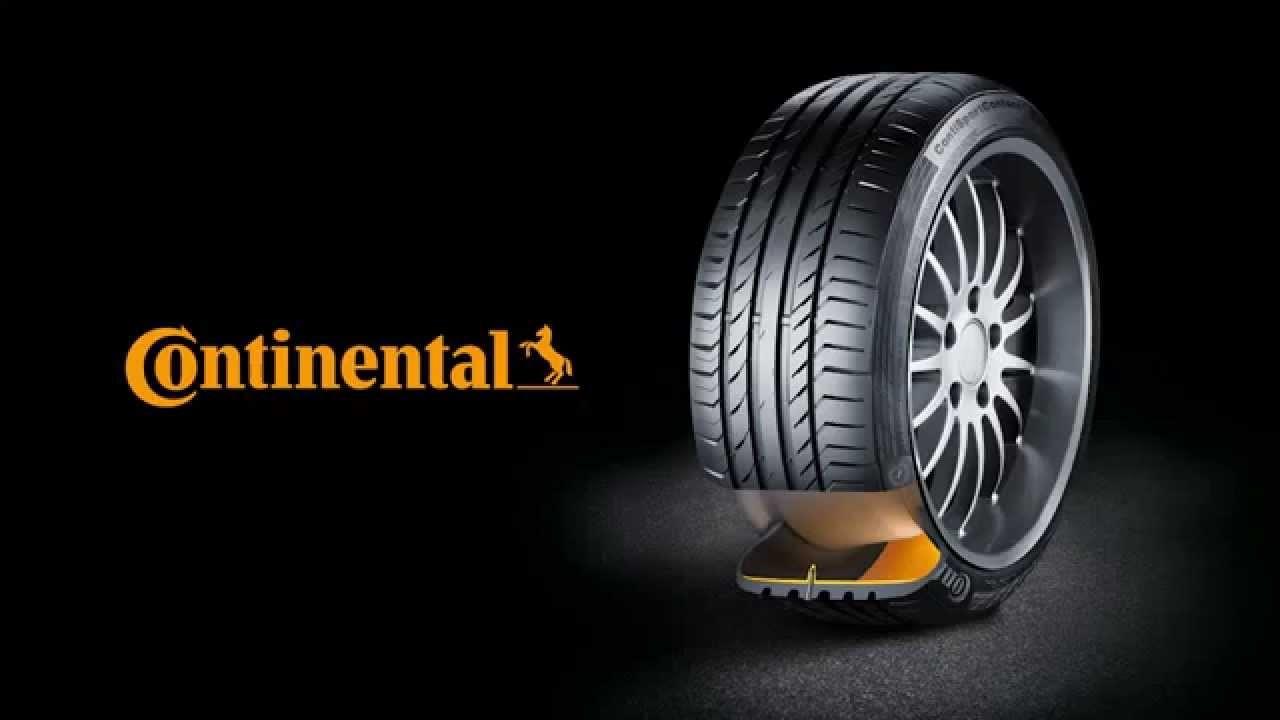 Pros:
Cons:
6. DUNLOP
Dunlop is a famous tire brand with a long history in the UK since the late 18th century founded by John Boyd Dunlop.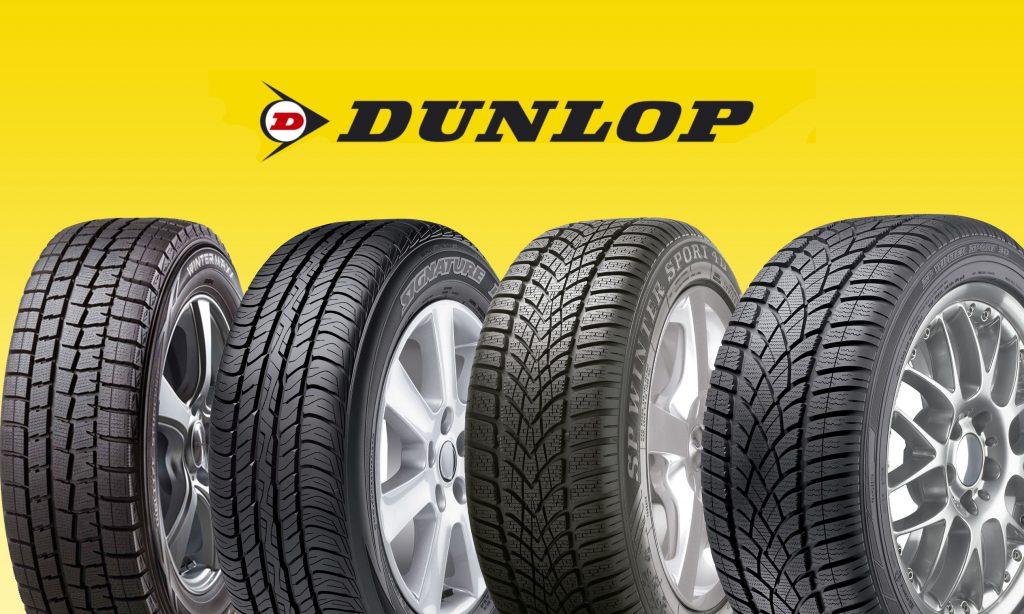 For more than 120 years of pavement experience, Dunlop's pioneering innovations, combined with exceptional success from the sporty tire range, have built the brand and are the first choice of the driver and car enthusiast everywhere. With years of experience, Dunlop is at the forefront of creating and applying new technology in the tire industry, offering new and innovative features that enhance the feel of the road surface and provide the feel of convenience for the driver. Dunlop tires always meet the standards of many leading car manufacturers such as Alfa Romeo, AMG, Audi, Bentley, BMW, Jaguar, Lexus, Mercedes-Benz, Porsche, Chrysler, TVR, Toyota, Mitsubishi, Honda, Suzuki, Nissan, Isuzu, GM Daewoo, Huyndai, Kia, Mazda …
Pros:
Cons:
Often fails to deliver same quality of heat transfer as comparable the options of other rivals
BFGoodrich has participated in several competitions and has achieved success with 28 final victories at the Baja California Contest and 13 wins in the Paris-Dakar Rally. It is also the tire supplier for the 2006 and 2007 seasons of the World Rally Championship.
In 1990, BFGoodrich was acquired by Michelin.
Pros:
Competitively priced with above-average mileage on the tread-warranties
Cons:
Performance options are very limite
8. BRIDGESTONE
When talking about top 10 tire brands in the world, we have to mention the Bridgestone, which is one of the most successful Japanese tire brands too. Bridgestone was founded in 1931 by  Shojiro Ishibashi and the company specialises in manufacturing auto and truck parts.
Watch the video below to know about the truth about Bridgestone tire:
>> Are you interested in buying a used car from Japan? Click here << 
To compare with other products developed based on European and North American technology in the market, Bridgestone independently concentrates on manufacturing tires by using Japanese technology. At the beginning, the company faced with many difficulties in terms of technology, production and sales. Eventually, the company has step by step overcome and achieved many successes in domestic and abroad market nowadays.
As of 2005, the company had a 141 production facilities in 24 nations. As of 2017, this company ranked top 1 in the list of top rated tire brands in the world.
Pros:
The truck and SUV tires have good tread-life warranties
Cons:
A little expensive than other competitors
9. YOKOHAMA
Yokohama is a famous Japanese tire brand founded in 1917.
In 1969 Yokohama expanded its operations to the United States.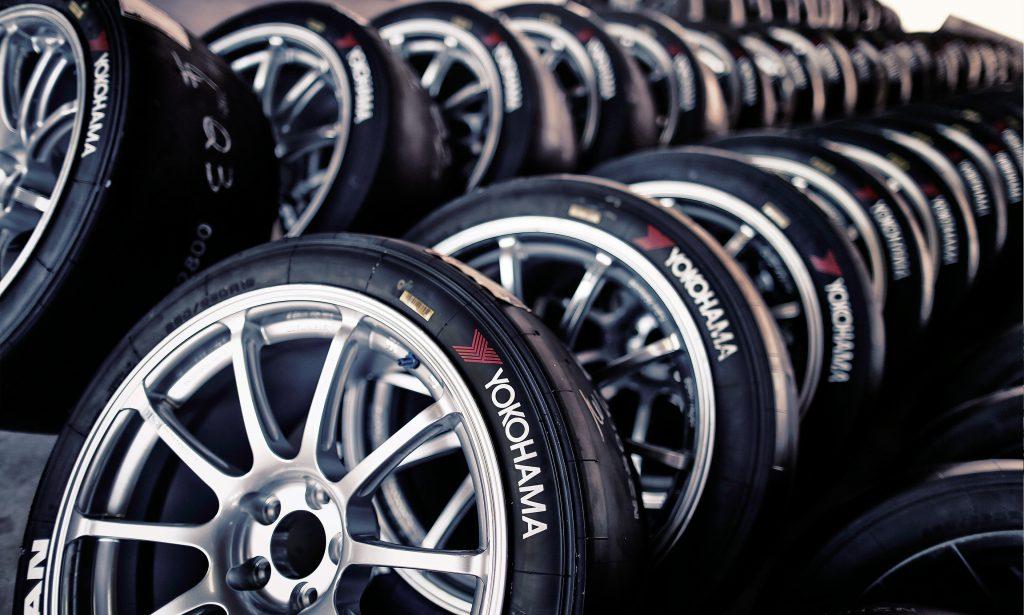 From the 2015-16 season, Yokohama became the main sponsor of the Premier League club Chelsea. Yokohama is the official tire supplier of the IMSA GT3 Cup Challenge, World Championship and Super Formula of Japan.
Pros:
Sticky as spider silk when turning
Smooth as silk when going straight
Cons:
Heat dissipation may be a problem
Hankook is a Korean best tire company established in 1941 as Chosun Tire Company. In 1953 the company was renamed Hankook Tire Company
With a global reputation, Hankook Tires has grown worldwide with products such as racing tires, passenger cars, light trucks, trucks and buses. Today, the company is a tire supplier for the international brands such as Benz, BMW, Audi and many factories manufacturing and manufacturing cars in the world. Its annual production capacity is 50 million tires, in addition to the battery business, alloy wheel and brake pads.
Hankook tires are available in over 180 countries.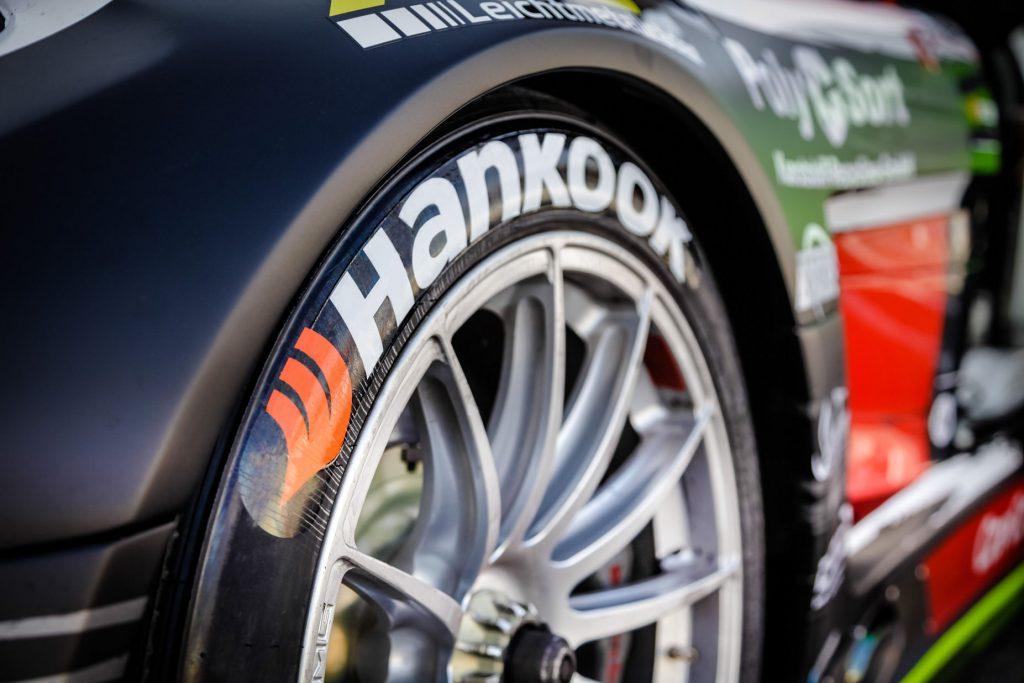 So, whenever someone asks to know about the best tire companies selling the best car tires, we hope that you already know the answer.
Pros:
Good options for sedan sized tires
Cons:
Most tread-life warranties are stipulated by retail partners
How To Get The Best Car Tires? The Ultimate Buying Guide
When it comes to buying new tires, many car owners may get confused as there are many questions appearing in their mind like: Should I buy all-season or winter/snow tires? What are the meanings of the numbers on the tire's sidewall? And, of course, when do I need to change my car tires by new ones?
Having good driving habits and maintaining your car tires regularly can help increase the lifespan of your tires, but eventually your car will require a new set of tires. For that reason, we've made this complete tire buying guide with all needed information to help you buy the best car tires for your beloved car.
First of all, let's learn when your vehicle need a new set of tires.
1. When Do You Need To Buy New Tires?
According to automakers, we should change our car tires every 6 years, regardless of tear or wear. To know exactly when your car need new tires, check your car maker's recommendations in your owner's manual.
Besides, you also need a mechanic to check your tires regularly for detecting any signs of damage or wear. If there is something damaged, the mechanic will let you know and tell you if you need to change your tires. Addition to it, there are still some factors for you to check your car tires at home as below:
Vibration: If you detect your car vibrate significantly when driving, this could demonstrate issues now and possible dangers down the road.
Bulges and blisters: A noteworthy blister or bulge is a warning sign of a weak outer surface.
Sidewall cracks: Check whether there are deformations or cuts in the sidewalls or not. If you detect any grooves, there will be likely a leak on your tire.
Tread depth: Put a penny upside down into the groover or treads. If you can see the whole Lincoln's head, it means your treads are worn out and you will need to replace them as soon as possible.
Want to learn more about when you need a new tire on your car? Watch the video below:
Notice: When you need to replace your car tires, pick the type and size specifically designed for your car. Using various types of tire on a car could not only lead to damage, but could also cause dangers.
2. Different Tire Types
In today's market, there are many tire types sold so you might be confused when picking the best car tires. But don't worry! The below part with information of all season tire reviews, performance all-season review as well as all winter tire reviews will help you do this job with ease.
Car Tire Reviews
Type of tire
Description
Other information
Best for
All-season car tires
+ Have affordable price+ Offer comfortable ride, long treadwear and sufficient traction on wet and dry condition

– Lack of precise grip and handling of performance tires

– Speed rating: None, S (112 mph), T (118 mph)– Typical wheel size: 14 to 18 inches

– Treadwear warranty: None or 40,000 to 100,000 miles

Light-duty SUVs and pickups
All-season truck tires
+ Perform well in most conditions
– Speed ratings: S (112 mph), T (118 mph), H (130 mph)– Typical wheel size: 15 to 22 inches

– Treadwear warranty: None or 40,000 to 80,000 miles

Heavy-duty SUVs or Pickups
All-Terrain Truck Tires
+ Designed for light off-road use and used on paved roads+ Provide extra traction on snowy and unpaved roads
– Speed ratings: S (112 mph) for many– Typical wheel size: 15 to 20 inches

– Treadwear warranty: None or 50,000 to 60,000 miles

– Heavy-duty trucks
All-season SUV Tires
+ Being designed to split the difference between truck and car tires+ Provide adequate off-roading, light-duty towing capabilities and performance for such SUVs
– Speed ratings: T (118 mph), H (130 mph)– Typical wheel size: 16 to 20 inches

– Treadwear warranty: 60,000 to 90,000 miles

– Modern SUVs
Performance All-Season Car Tires
+ Offer higher speed rating than standard all-season tires+ Give year-round grip tuned for enthusiastic driving

+ Provide better braking and handling than regular all-seasons

– Speed ratings: H (130 mph), V (149 mph)– Typical wheel size: 15 to 20 inches

– Treadwear warranty: None or 40,000 to 80,000 miles

– Cars & minivans or– Newer cars
Ultra-High-Performance Tires
+ Provide responsive steering and good handling in dry and wet conditions– Summer UHP tires are not suitable for cold weather and won't grip in icy or snowy conditions
– Speed ratings: ZR (149-plus mph), W (168 mph), Y (186 mph)– Typical wheel size: 17 to 22 inches

– Treadwear warranty: None or 30,000 to 60,000 miles

– Cars & minivans,– Sport cars

– Upscale sedans

Winter/Snow Tires
+ Provide excellent grip to stop, go and corner in icy or snowy roads+ Tread is specially made to bite on ice and snow

+ Rubber can withstand at freezing temperatures

– Need more time to stop than standard all-season tires on regular roads

– Speed ratings: Q (99 mph) and higher– Typical wheel size: 14 to 22 inches

– Treadwear warranty: None for most

Cars run in areas that experience wintry weather
Performance Winter/Snow Tires
+ Offer enhanced cold-weather grip+ Seasonal tires for car using summer or UHP all-season tires
– Speed ratings: H (130 mph) and higher– Typical wheel size: 17 to 20 inches

– Treadwear warranty: None

Cars run in areas that receive an increased amount of ice and snow
Truck Winter/Snow Tires
+ Provide optimal grip to stop, go and corner on icy or snowy roads
– Speed ratings: S (112 mph) for many– Typical wheel size: 15 to 20 inches

– Treadwear warranty: Typically none

SUVs, pickups and Trucks
Watch the video below to see the differences between Summer vs Winter vs All Season tires:
When choosing tires, keep in mind some factors below:
Your driving habit
Where you usually drive – highways or city street, etc
The worst weather conditions you could expect to experience
Weather conditions you often drive in
Be sure that you buy the tires that are appropriate based on your tire distributor's suggest and your owner's manual.
3. How To Read A Tire's Sidewall
To buy the best car tires, it is important if you can read some specs on a tire's sidewall. If you are a newbie and don't know how, the chart below will be useful for you. Check it out!
For example: P195/60R16 85H is the code of the sample tire above. The table below will demonstrate the mean of each abbreviation in detail. Check it out to know clearly about how to read a tire's sidewall.
P
Service DescriptionP = "passenger car";

T = "temporary";

ST = "special trailer";

LT= "light truck";

195
Tire WidthTire's section width indicates distance from sidewall edge to sidewall edge. The higher the number, the wider the tire.
60
Aspect RatioTire's section height compared to its section width. Lower numbers mean a short sidewall with enhanced handling and steering.
R
Internal ConstructionR = Radial construction
16
Rim DiameterWheel diameter, in inches, for which the tire was sized.
85
Load IndexMeasurement of how much weight each tire is designed to support. The larger the number, the higher the load capacity.
H
Speed RatingSpeed the tire is made for running for long periods.

H = 130 mph

(Y) = Over 186 mph

Y = 186 mph

W = 168 mph

Z = Over 149 mph

V = 149 mph

S = 124 mph
4. How To Choose The Best Car Tires: Factors
Tire terms you need to know:
– Icons: Indicates a tire's specific benefits. For instance, "M +S" shows that the tire can work well on muddy and snowy roads, based on the Rubber Manufacturers Association standards.
– Uniform Tire Quality Grading (UTQG): The testing method used to classify a tire's traction, treadwear and temperature.
– Department of Transportation Safety Code: This code prove the tire manufactures have enough quality to meet US Department of Transportation tire safety standards.
– Tire specs: Speed rating, construction and size. Speed rating indicates the approximate speed a tire can maintain safely over time. The better the control and handling, the higher the rating ( A (lowest) -> Y (highest)). On the other hand, a higher speed rating may lead to a shorter tread life. Check with your car manufacturer for the correct proper speed-rated tire for your car.
5. Tire Maintenance
To make your car tires last longer, it is essential to check them regularly. These days, many tires have a lifespan up to 50,000 miles or more before they wear out, though potholes, environment, heat and underinflation can weaken them.
To extend the lifespan of your car, here are some things you need to do:
– You should check the air pressure every month when the tires are cold. Make sure they are inflated to the air pressure printed on fuel-filler door or inside the glove compartment or on the door jamb. Do not use the figure printed on the tire's sidewall as that is the maximum pressure for the tire.
– When checking, if you detect any bulges, cuts or cracks in the sidewall or tread, you will need to replace these tires by new ones as soon as possible.
– Always keep your car's weight under the capacity listed on the doorjamb placard. If your car carries more load than its maximum capacity, your tires will be worn out faster than usual.
– Inspect for uneven treadwear, which typically indicates worn suspension components or poor wheel alignment, and have both inspected by a mechanic. Additionally, before mounting new tire, you also need to check your car's alignment and suspension to stop them from wearing prematurely.