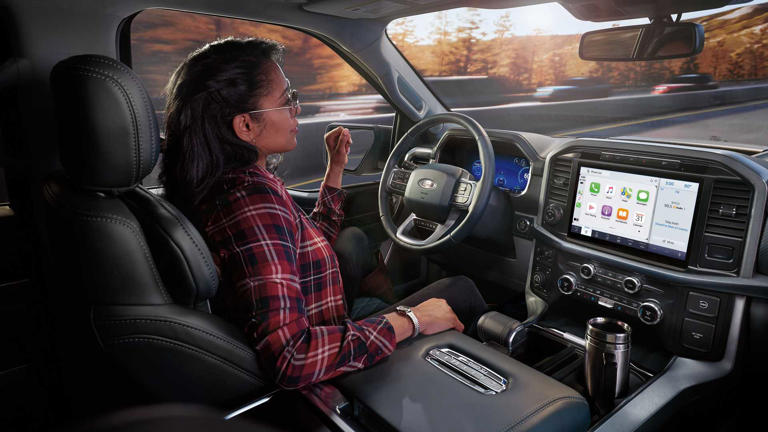 Tesla Autopilot tumbles to seventh spot in this comparison of active driver assist systems.
There are different names for active driver-assist (ADA) tech offered by automakers, but they all perform the same general functions – keeping the vehicle between the lines, speeding up and slowing down with traffic, and making sure the driver is still paying attention to the world outside. However, the latest Consumer Reports review of 12 systems shows significant differences in how well they work.
Legacy automakers from Detroit now hold the top two spots, with Ford receiving an overall score of 84 for its BlueCruise system to lead the pack. General Motors is second with Super Cruise at 75. Mercedes-Benz makes the podium with a score of 72 for a third-place finish. BMW takes fourth at 69, with Toyota rounding out the top-five thanks to an overall score of 65.
Notably absent from this group is Tesla, which pioneered the ADA world with its Autopilot system back in 2015. In a 2020 Consumer Reports review it was second behind GM's Super Cruise, but has fallen to seventh with a score of 61 because of low marks for driver monitoring and ambiguity on when the system is safe to use.
"After all this time, Autopilot still doesn't allow collaborative steering and doesn't have an effective driver monitoring system," said Jake Fisher, senior director of auto testing at Consumer Reports. "While other automakers have evolved their ACC and LCA systems, Tesla has simply fallen behind."