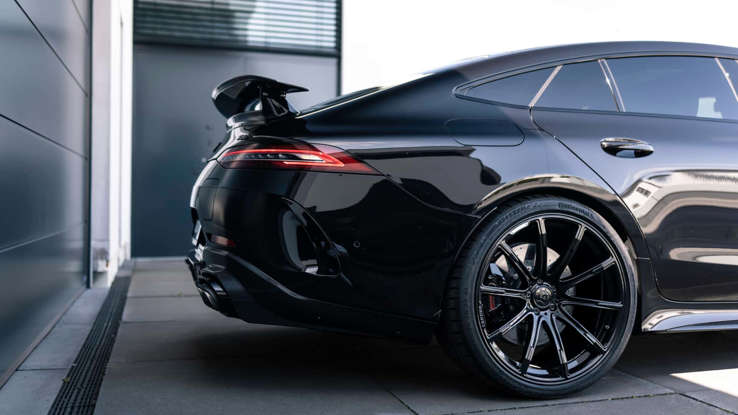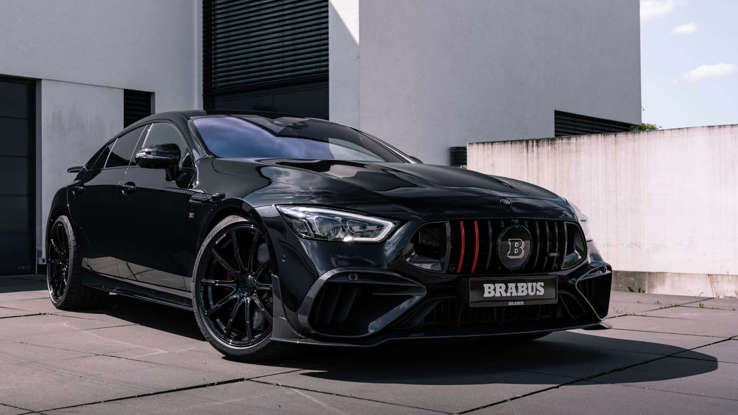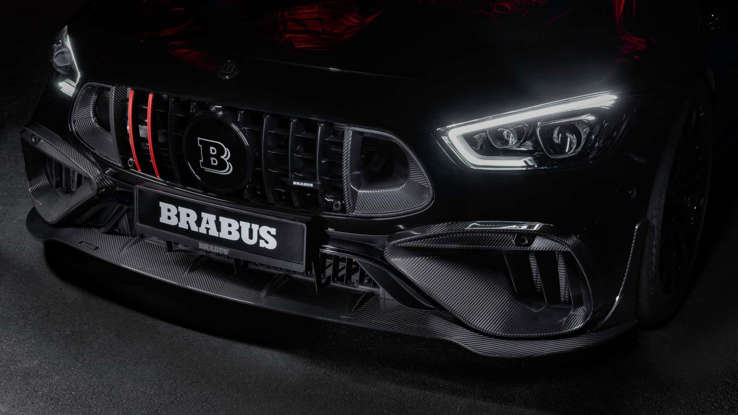 Brabus 930 – Mercedes-AMG GT 63 S E-Performance (2023)
The plug-in hybrid can sprint to 62 miles per hour in 2.8 seconds.
The Brabus 930 is the aftermarket specialist's most powerful supercar ever. This shouldn't come as much of a surprise, considering it's based on the Mercedes-AMG GT63 S E Performance, which was the most potent AMG ever when it debuted two years ago. Brabus has cranked up the car's engine and added a body kit that helps the hefty plug-in hybrid sprint to 62 miles per hour in just 2.8 seconds.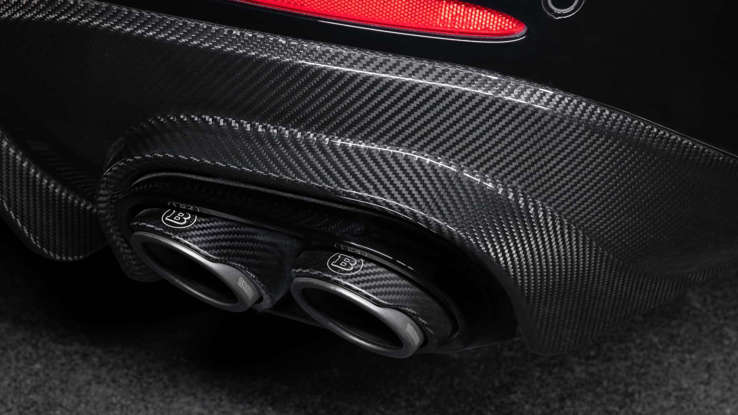 Under the hood is a modified twin-turbocharged 4.0-liter V8 engine. AMG GT63 S E Performance features new Brabus-designed turbochargers with larger compressors and additional reinforcement. Each cylinder receives its own Brabus PowerXtra control module, with new maps adjusting the injection and ignition.
The modified Mercedes powerplant works with the hybrid drive's electric motor to produce a combined output of 930 horsepower and 1,143 pound-feet of torque. Engine output increases by 87 hp and 74 lb-ft, but Brabus leaves the electric motor in its stock form. The car has a top speed of 196 miles per hour (316 kilometers per hour).
Brabus also upgrades the exterior with its various carbon components that enhance the car's aerodynamics, available with a glossy or matte finish. At the front, the AMG GT63 receives a front spoiler, caps for the large air intakes, and a more breathable grille. The tuner also fits the car with its Monoblock Z Platinum Edition 10-spoke wheels, which measure 21 inches on the front and 22 on the rear. They are wrapped in Continental SportContact 7 rubber.