Top sexiest men of 2020: A definitive list of the world's hottest males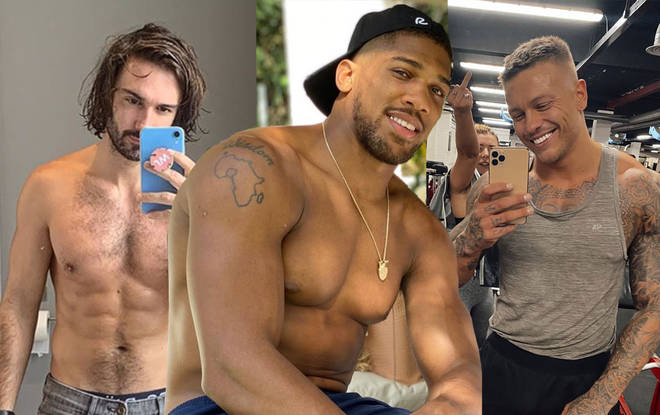 From David Beckham to Idris Elba – here are the sexiest and hottest men we'll be watching out for in 2020.
There's a lot of hot and attractive celebrity men in the world from the likes of David Beckham to Ashley Banjo.
And with 2020 finally upon us, we've pulled together a beautiful list of all the sexiest men alive for this year. Some you'll be very familiar with and some are new hotties we've added to the list. Enjoy!
Ashley Banjo
Diversity's frontman has the best moves, is super tall at six foot five and is super nice – of course he made our 2020 list!
Brad Pitt
Is there ever a reason this man shouldn't be on the hottest list?!
Jason Momoa
THE Khal Drogo from Game of Thrones has definitely earned his place on the hot list.
Dwayne 'The Rock' Johnson
He's funny, he's The Rock and he's super talented – of course he's one of the sexiest men this decade.
Alex Bowen
Quite easily the hottest thing to have ever come out of Love Island.
Gerard Butler
Because we'll never be bored of Gerard Butler.
Stormzy
He had a great year in 2019 and things are only looking bigger for him this year.
Tom Hardy
It wouldn't be right for Tom Hardy to NOT make a sexiest men list to be honest.
Idris Elba
Of course he's one of the hottest of 2020!
Richard Madden
He made a long-lasting name for himself as a hottie on Game of Thrones and The Bodyguard.
Anthony Joshua
There's not many people who don't fancy the boxer so on the list he goes!
Daniel Craig
Because…James Bond – need we say more?
James McAvoy
He's a classic and we'll never get over that face.
Nicholas Hoult
It will be a GOOD year if we get to see more of this actor.
Ovie Soko
He captured the hearts of everyone on Love Island 2019.
Connagh Howard
We still can't believe he went on to Love Island 2020 and left without a girlfriend when he has a face like that.
Taron Egerton
We're expecting a lot from Mr Egerton this year.
David Beckham
Is it even a top sexiest list of men without David Beckham?!
Joe Wicks
He has a body we all work out for, he's business-driven and he has a massive sweet tooth. Boyfriend goals.