Today is Gwyneth Paltrow's 48th birthday and, to celebrate, the actor turned health and wellness mogul took a photo to commemorate the occasion — in her birthday suit.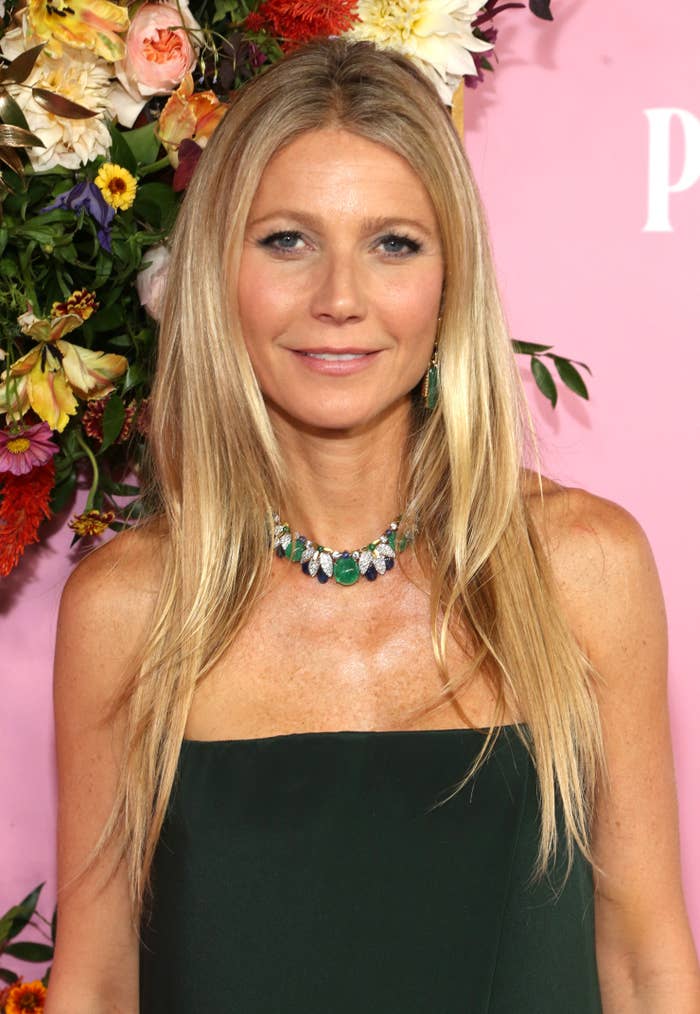 The Goop founder shared her nude selfie on Instagram, writing, "In nothing but my birthday suit today," before promoting Goop's "insanely amazing brand new body butter."
Naturally, her comments immediately filled up… with many praises and birthday wishes from her friends like Naomi Campbell, Courteney Cox, Olivia Wilde, Ashley Graham, Lea Michele, and Josh Gad, to name a handful.
Even the social media person for Goop left a comment.


Gwyneth has been vocal about raising her children to be body positive, and talking about sex in a positive way. During quarantine, she gave her 14-year-old son Moses a puzzle with a diverse representation of boobs on it.
She's not a regular mom, she's a Goop mom.