Choosing the right motor oil for your car can be a bit overwhelming for some. We're here to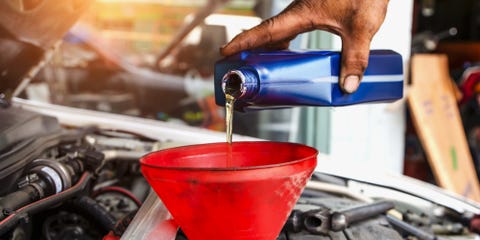 You would think that, much like cooking oil, motor oil would be a relatively simple thing — not so. We aren't going to inundate you with technical geekery, nor will we give you a chemistry lesson on the functions of friction modifiers. Thankfully, our friends over at Popular Mechanics and Car and Driver already have that covered. Once you've narrowed down what viscosity your car requires (that fun 5W30, 15W40, etc. number), and whether it's been running a synthetic oil or not, you're then down to choosing the quantity required for your car and, more importantly, the brand.
Each of these top-tier brands spent a great deal of time and resources testing their motor oils, and experimenting with different additives in order to ensure that their oil protects your engine for as long as possible. We have heard numerous stories over the years from incredibly brand-loyal motorists who swear by their choice, often touting the hundreds of thousands of miles they've covered without suffering from engine failure. So, we have to ask — what's in the secret sauce? Find out below!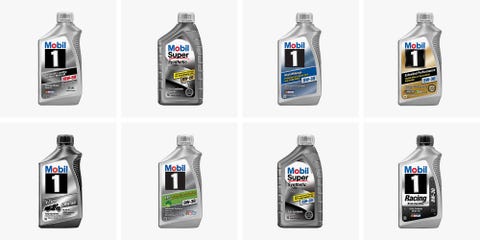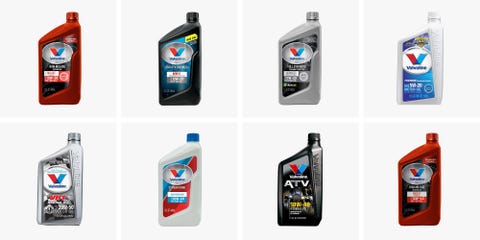 amazon.com
from $4.54 per quart
Dr. John Ellis, Valvoline's founder, is actually credited as being the inventor of motor oil, so to say the brand has some history would be a bit of an understatement. Starting with steam engines, and then supplying motor oil for the Model T, was just the beginning. Now Valvoline splits its focus between extensive development of oils designed for high-mileage engines, as well as an ongoing support of motorsport.
On the high-mileage front, Valvoline is one of the few automakers offering an interesting engine guarantee. If your engine has 125,000 miles or less on it, you can register your vehicle for a program, which, based on a set of entry requirements, will mean Valvoline will provide your engine with a bit of a warranty as long as you follow their oil-service guidelines.

Our top pick: Valvoline Full Synthetic High Mileage with MaxLife Technology for its blend of engine protection, cleanliness, and fuel economy.
Amazon delivers electronics, home goods, work supplies, groceries, and clothing straight to your door. So, you shouldn't be surprised to learn that the retail giant sells its very own own motor oil, too. You may already be familiar with the AmazonBasics brand from buying generic versions of electronics accessories, like cables or AA batteries. Now, the brand covers plenty of odds and ends including anything from a microwave, to a bed frame, bath towels, and now motor oil.
As for the oil, you don't have to worry about it failing or being unsafe for your car. Like other more expensive oil brands on our list, AmazonBasics Motor Oil has been Dexos1 Gen 2, API SN, and ILSAC GF-5 approved. A Forbes Magazine writer said he used it for his latest oil change and saw "no difference in performance, horse power or mileage" when compared with the more expensive motor oils he regularly used. Still not convinced?
Blackstone Laboratories performed an oil analysis on thousands of vehicles to determine if certain oil brands contain more metal wear particles, which can affect engine longevity. They determined that "as long as the oil weight and certifications match what your car needs, there's no point in splurging for a brand name motor oil."
For those who are curious, Amazon's new private label motor oils are supplied by Warren Distribution, which is headquartered in Omaha, Nebraska. Warren's brand portfolio includes MAG 1, Polar, ACCEL Premium, Craftsman Lubricants, and Gumout. It's also said to be the same supplier of Walmart's affordable Super Tech motor oil. So, if you're looking for a cheap and easy way to get oil, it's definitely worth considering.
Our top pick: AmazonBasics Full Synthetic Motor Oil for it's high customer satisfaction.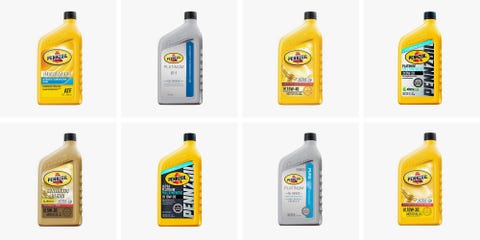 amazon.com
from $4.24 per quart
Pennzoil's big play in the engine oils market is all about keeping your engine clean and free of sludge and other buildup. The less sludge in your engine, the more freely components move, and thus better power and greater fuel efficiency. Pennzoil has an interesting breakdown on its numerous types of motor oils, as well as tips for changing your own oil.
The brand has worked tirelessly to build a ton of relationships with automotive manufacturers, including their venture in becoming both BMW, and Ferrari's official oil supplier. Part of this new relationship spawned a really interesting marketing campaign involving some pretty impressive high-performance driving by Rhys Millen at Germany's Nürburgring track.
Using their oil isn't going to turn your car into a supercar or make you a better driver, but it does make for a pretty entertaining video series.
Our top pick: Pennzoil Ultra Platinum Full Synthetic Motor Oil for its premium sludge protection
Amsoil Synthetic Motor Oil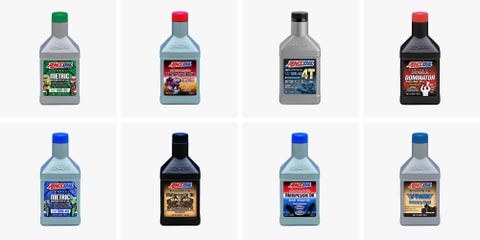 amazon.com
from $18.49 per quart
Amsoil comes from an interesting background in being the business venture of an ex-fighter jet commander back in 1972. They produced the first synthetic oil in the world to be recognized by the American Petroleum Institute, and to this day they remain one of the few — if not the only — oil companies in America that are still independent and family-owned.
Amsoil has long been recognized — especially in the world of motorsport — as an excellent choice when it comes to the world of performance. They sponsor a huge number of racing events across North America ranging from motocross, Sprint Cup, and off-road truck events in the U.S. through to the Canadian Snowcross Racing Series north of the border.
Our top pick: Signature Series 5W-30 Synthetic Motor Oil for it's high amount of positive customer reviews.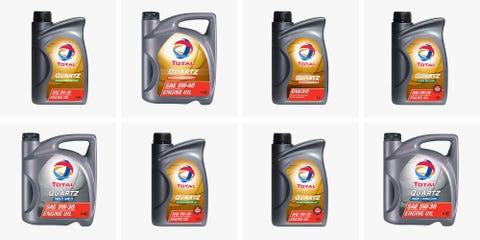 amazon.com
from $8.87 per quart
Total motor oil is far more common in Europe than they in the U.S., however the brand has been making great strides to ensure the American public becomes familiar with their name as well as their reputation. They've recently become the primary sponsor of the International Motor Sports Association racing series.
Anyone who follows motorsports outside the U.S. will be vastly more familiar with Total. The brand was a previous sponsor of Red Bull's Formula 1 racing team, as well as Citroën's oil sponsor for every rally championship they've entered in since the '90s. The great thing about motorsports partnerships like this is they allow Total to see how its oils perform in the worst conditions imaginable, and in the process test new ways to improve their oil's performance and longevity.
Our top pick: Total INEO Long Life because it possesses the most current specifications and is known as a "new generation" oil throughout Europe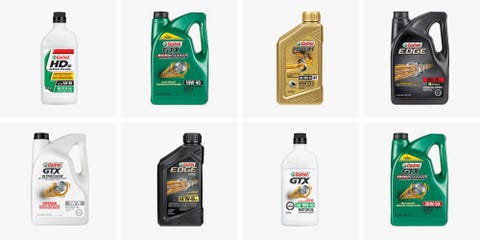 amazon.com
from $5.49 per quart
Looking through our other recommended motor oil brands, Castrol lands in the group as a well-rounded "Yeah, we've done that, too" brand. On the racing bend, Castrol has done the rounds sponsoring teams in everything from NHRA drag racing, to the World Rally Championship and German Touring Car races.
They also make great high-mileage oils that are designed so oil stays on engine parts longer — even when your engine hasn't been fired up over an extended period of time. Add to that being a regular choice for a number of automakers, and they've pretty much got the hit list covered.
One thing we did find that stood out was a very smart oil-selector tool that allows you to input your make and model of vehicle and have it tell you exactly what oil your car is meant to run on. Figuring this out isn't always easy, so it's neat to see an oil producer stepping out to find the best oil for your ride.
Our top pick: Castrol EDGE 5W-40 Advanced Full Synthetic Motor Oil because it's highly recommended for BMW, Mercedes Benz, and Porche.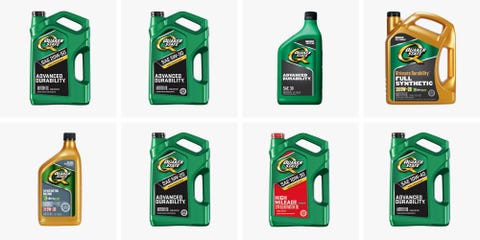 amazon.com
from $6.19 per quart
When looking through the pack, no one appears to be as focused on long-term engine life as Quaker State. The brand offers a number of mineral, synthetic-blend, and fully synthetic engine oils geared towards vehicles that already have a great number of miles on them.
Establishing a great maintenance routine from day one is great if you've owned your car since it was brand-new, but it's nice to know that there are options available for engines that have already seen a fair bit of wear and tear.
Our top pick: Defy High Mileage oil because if you read its reviews, you'll see they have hundreds of happy supporters rolling around in cars with a mileage of 200 to 300K.
Royal Purple Synthetic Motor Oil